By presenting an astonishing wedding for the married couple, their family and valuable guests, a wedding planner is putting its position as friend and mediator.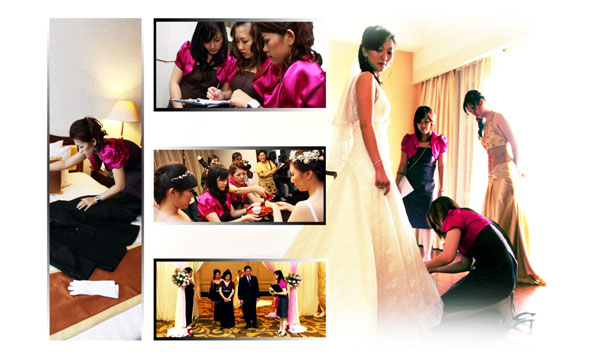 Preparing a wedding is a very important thing. Everybody must be expecting the best wedding moment in their life. but sometimes the activity of brides made them not have enough time to arrange personally their wedding. The insignificance of knowledge about the wedding and the preparations made the service of a wedding planner as a need.
Reducing the burden of the couples
The usage of wedding planner service is becoming a trend nowadays as they can ease the burden of the married couple.
Roles of Wedding Planner are identified as follows:
As the Planner, providing the proposal and input regarding the wedding concepts, costs, venues, decorators, photographer and videos, sound systems, lighting systems, special effects, multimedia, MC, as well as entertainment company.
As the Coordinator, take a lead in the coordination of many stuffs such as wedding itself, communication and coordination with the couples, family, reception venues, vendors and the entertainers. This includes in arranging and coordinating the meeting schedules, technical meetings, and general rehearsals.
As the Event Leader, responsible in making an overall rundown and providing professional crews for the success of the wedding reception (starting from preparations, general rehearsal up to the post-reception).
Best Friend or Assistant ?
Not only being a person to prepare the wedding reception, a wedding planner is sometimes expected to take a role as mediator between couple to family or even among themselves. As a result, a brilliant wedding planner requires additional skills and experiences in dealing with human relationship.
Loveink is well known of having special method on the immediate problem solving. Firstly, to position wedding planner as a friend, not as a subordinate nor an assistant, towards the brides and its family. Secondly, to convince brides and its family that we, as wedding planner, are able to make their dream, of having a prestigious wedding, comes true.
The Precious Moment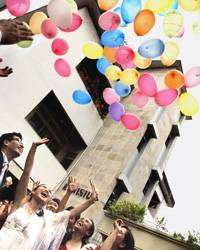 Last but not least, the success of the wedding reception requires the cooperation of the brides. The couple's good mood, an honest eye contact, a wonderful music and a bright lighting along with an appropriate wedding concept make the life of wedding planner easier in making the most precious moment for the brides.