As a Masterpiece from Telkomsel in 2013, today Telkomsel held an event "Peresmian Pengoperasian 268 Mobile Grapari Indonesia (MGI)" (Inauguration how to Operate 268 Grapari Indonesia's car) which specially created for Indonesia.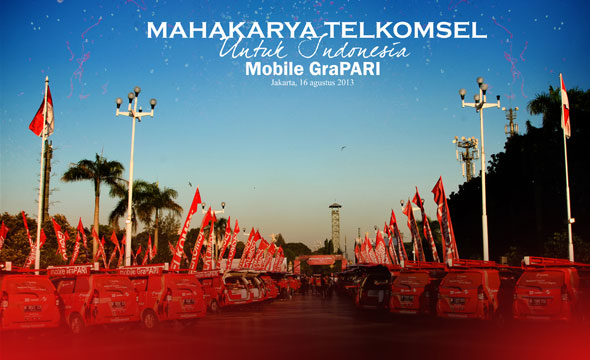 MGI can access every corner in the country via service and product selling, and educate people with education and national culture.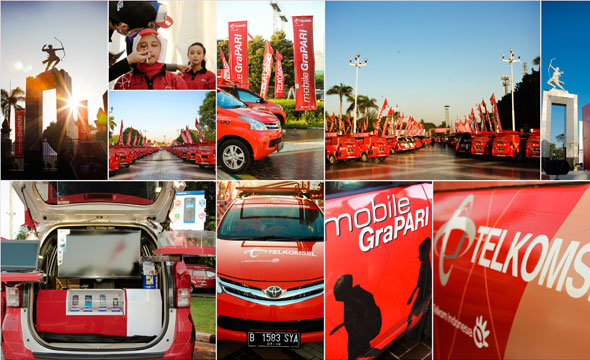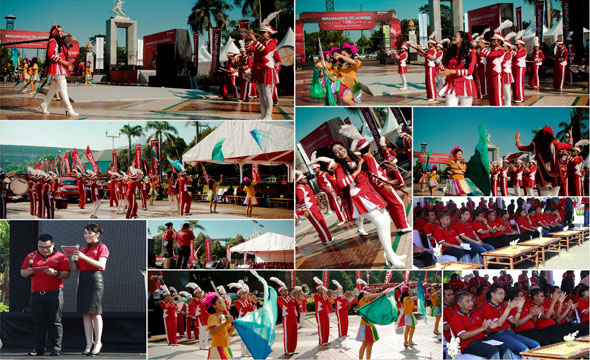 The event took place at Plaza Barat Senayan attended by Telkomsel Main Director, Mr. Alex J. Sinaga and other top rank managements.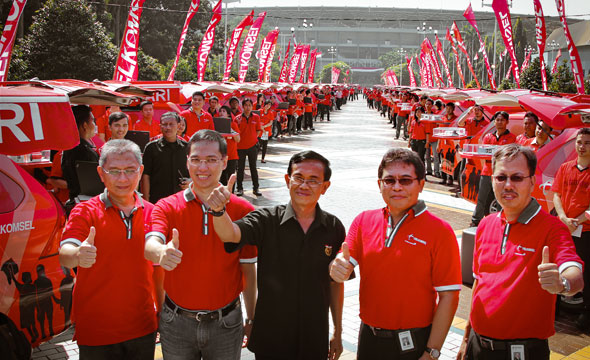 In addition to the inauguration of the event, Telkomsel also breaks Muri's record as "Rekor Pengoperasian Secara Serentak Kendaraan Layanan Masyarakat Terbanyak di Indonesia" (Top record of the most many public vehicles operated in Indonesia).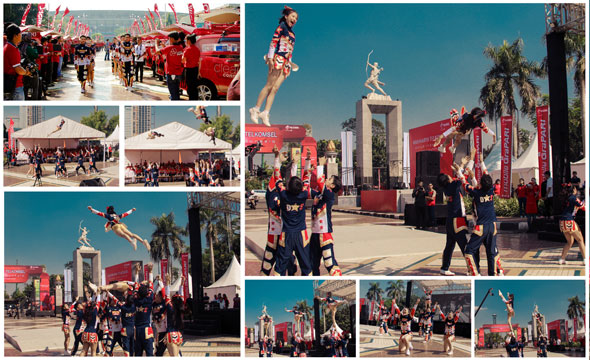 In this MGI launching event, it feels merrier and cheerful by the show from Marching Band and Cheer Leader.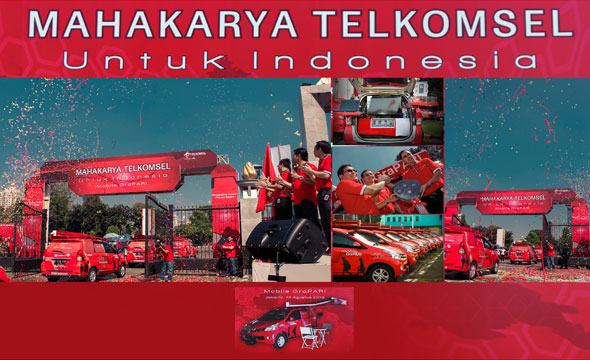 peta dunia satelit