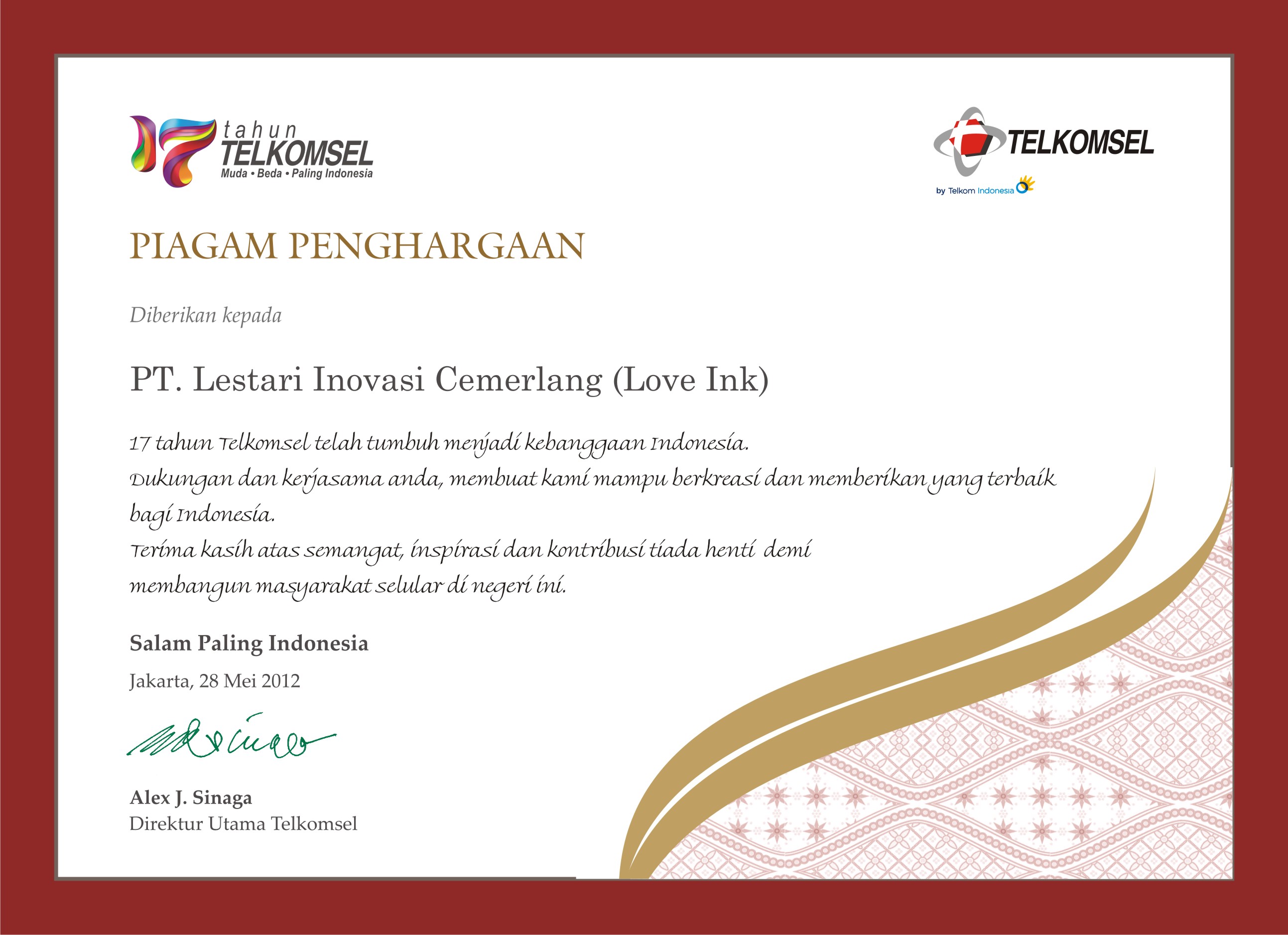 Why LoveInk?
Because….
… we are deeply inspired by the function of ink as a very important substance in writing anything, such as thought, idea, feelings, etc. Without ink, no thoughts and feeling will be permanently noted. Therefore, we are here to help you to 'write' your unforgettable event in the memory of your guests.
… and of course, we do it with our love of passion and perfection.
LoveInk is more than just an ordinary Event Organizer Company. We provide a high quality event organizing services with teams consisted of passionate and talented young people with customer satisfaction oriented as well as modern equipment needed. We are helping our clients by giving them a great solution needed for the entire event. Our service consists of planning the concept, making preparation and organizing the event until the end of the event.
With a headquarter in Bandung and a branch office in Jakarta, we have been generating various events to cover the needs of our clients with various expectations, such as introducing new brand, increasing brand image & awareness, awarding, and customer relationship, and many more. Ever since its establishment in 2003, we have successfully fulfilled the demands of our clients with our qualified team and we have been experienced in packaging numeral national coverage events with clients covering national, multinational & international corporates.
We always receive good response from our clients. They always said "I Miss you… ",
"Thanks Guys.. Great Event!!" to our team.
…. and we cannot wait to hear that from you, our future clients.
We will realize your perfect event that you have been dreaming of.
| | | | |
| --- | --- | --- | --- |
| —————————– | | ————— | |