Whatever the event, LoveInk always turns it into beautiful and lively moment. And it did also with the Grand Opening of ANZ in Bandung. This one was not only festive but also attractive with some performances which have been presented.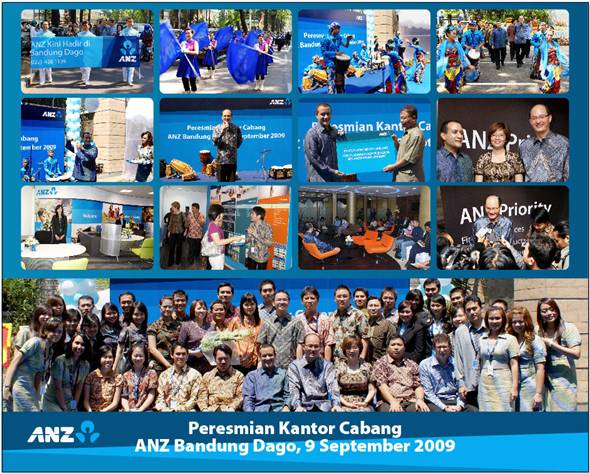 The grand opening was attended by Anthony Soewandy, Director of Retail Banking and declared officially by President Director of ANZ Indonesia and Asia.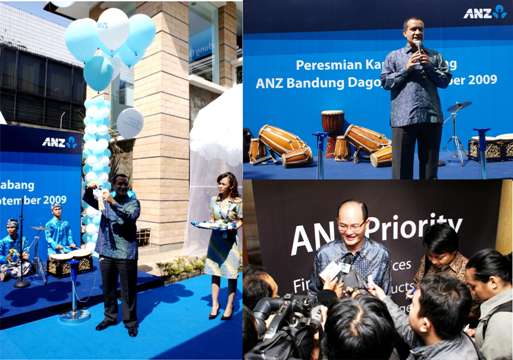 This event was opened by convoy of marching band from Ir H Juanda street to ANZ office and performance of welcoming dance. Then it continue to the official announcement of ANZ with balloons release, and after that there was office touring for the guests.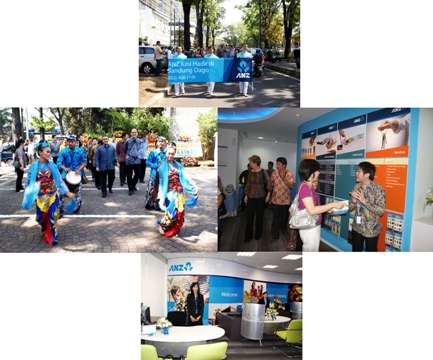 The nice flow of this grand opening of ANZ in Bandung made it into great wonderful moment and we, LoveInk, once again was very grateful for this opportunity to make this unique and unforgettable moment.